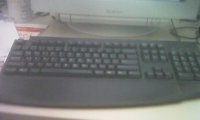 I've been working with the fine folks of CoCreate for so long now that they tattoed an asset number on my forehead. In fact, I started at HP, in the very department (MDD, which stood for Mechanical Design Division) from which our CAD products were born, and later left HP, together with the rest of us CAD-heads .-), to form what is now known as CoCreate.
As a member of the OneSpace Modeling development team, I serve as the software architect for our OneSpace Modeling product line.
I specialize in all development areas related to general software
engineering, as well as systems programming. That's why I deal a lot with things like operating system dependencies, memory management, file handling, globalization or 3D graphics. What I really like about my job at CoCreate is that I can still occasionally fiddle with the low-level, close-to-the-bare-metal stuff, and yet have a chance to work on higher levels of our software, too. Since OneSpace Modeling is a really big and impressive piece of software, I also got to learn an awful lot about managing large projects and about software development techniques. As a recent example, we have been introducing XP techniques into the lab over the past two or three years. Which is quite a ride, given that XP originated from much smaller projects. It's cool that even though we are an established company with a track record of close to 20 years or so, we're still flexible enough to integrate new approaches and learn from them.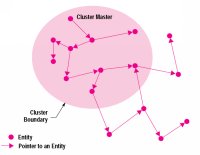 My parents probably still don't have the faintest idea what my job is all about .-) But then, it is tricky to explain what it's like to work here without going into lots of boring details. If you really want to know, you could check out some of the articles which we wrote about SolidDesigner (as our product was called back then) in 1995 for HP Journal. In those days, I was working on the object management layer in our code: "Providing CAD Object Management Services through a Base Class Library" summarizes its purpose (local copy is here). If you think this is thrilling stuff, why don't you send us your résumé? .-) And if show me yours, I'll show you mine (access password-protected, contact me for details).
Sometimes, when I find a funky software development problem either at CoCreate or in my own projects, I blog about it in my software development blog, so if you like techno-babble, go check it out!
I also keep some job-related information in my XING and LinkedIn accounts.
---
---
to top